NEVERWINTER NIGHTS IN GAME HUMOR!!
Screen shots from the servers I have played on and player jokes.
From Dragon Coast and Winter Watch--both under Role Play in Game Spy
The first set of pictures come from Dragon Coast. On there we had a villian who was named Axis Floud. Another player named Hennan decided to come up with a tale as to how Axis became such a nasty, vile creature.
The story goes that Axis was swimming in a river one day. He had taken off his pretty pink DuaK brand underwear. During this time he was a chaotic but halfway decent man. He was until his DuaK's got stolen by a passerby. Well, this made him angry, very angry indeed. He complained so much about his missing DuaKs that everyone began to believe DuaK was a god. Thus, Duak'te'hephist was born as the evil god of Dragon Coast.
Now whether this is true or not is unknown, but it spawned a LOT of DuaK wear pictures!!!!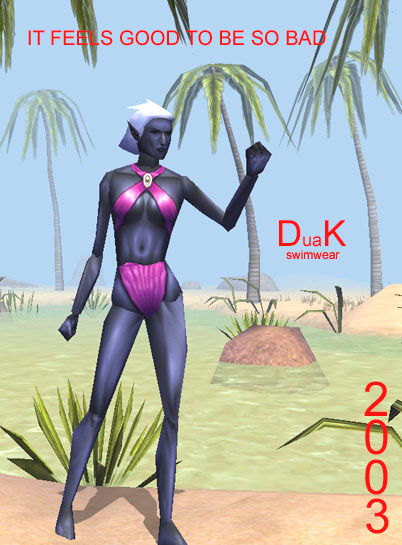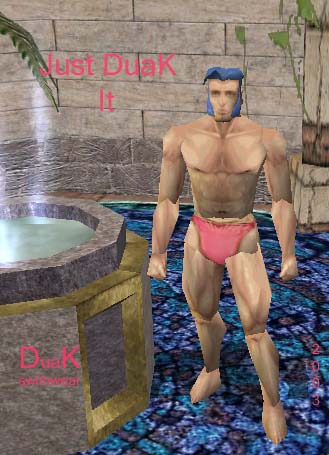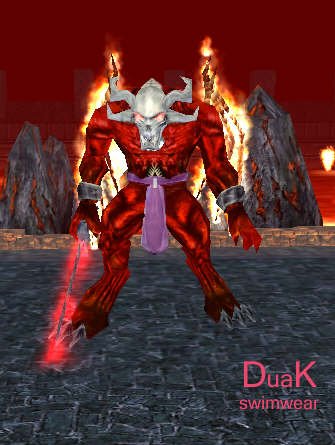 ---
Off to page 2 of NWN humor!
BACK TO THE MAIN PAGE!